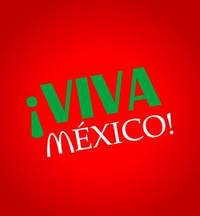 My wife is from Mexico City. When we got married her family welcome me with open arms, except for…
a few of my wife's male cousins who seemed a little menacing.
One pulled me aside and said you WILL look after Elena.
Another said, "you know Mexican families are very close."
He joked about how if I did anything wrong, watch out. (Many a serious word has been said in jest, so I'm not taking any chances.)
If anything goes wrong in my marriage I'm getting the heck out of Dodge (Mexico)…
So, how do you convey a close-knit family in Spanish?
You don't translate directly, close-knit family. If you did you'll end up conveying something like we are a closely sewn family.
The phrase that Carlos used on me was familias unidas. Its literally means we are united families, but it conveys perfectly the concept of a close-knit family.
Here are a few examples.
Somos una familia muy unida.
We are a close-knit family.
Las familias aquí son muy unidas.
The families here are very close.
No hay nada mejor en la vida que una familia unida.
There is nothing better in (the) life than a close-knit family.
That last one rhymes in Spanish so it makes a good catchphrase.
Click here to get my free "Spanish beyond the Dictionary, Dictionary"
It shows you how to understand more of what people say to
you by learning 99 commonly misunderstood Spanish phrases.
See the bottom of this blog post to get Spanish Beyond the Dictionary:
http://spanisheartraining.com/blog/spanish-quiz/

Related Posts: